Healthy Christmas Pudding Recipe

Life is too short to deprive yourself at Christmas and if you love your pudding, here's a berry-bake passion fruit low-calorie pudding recipe that won't ruin your diet.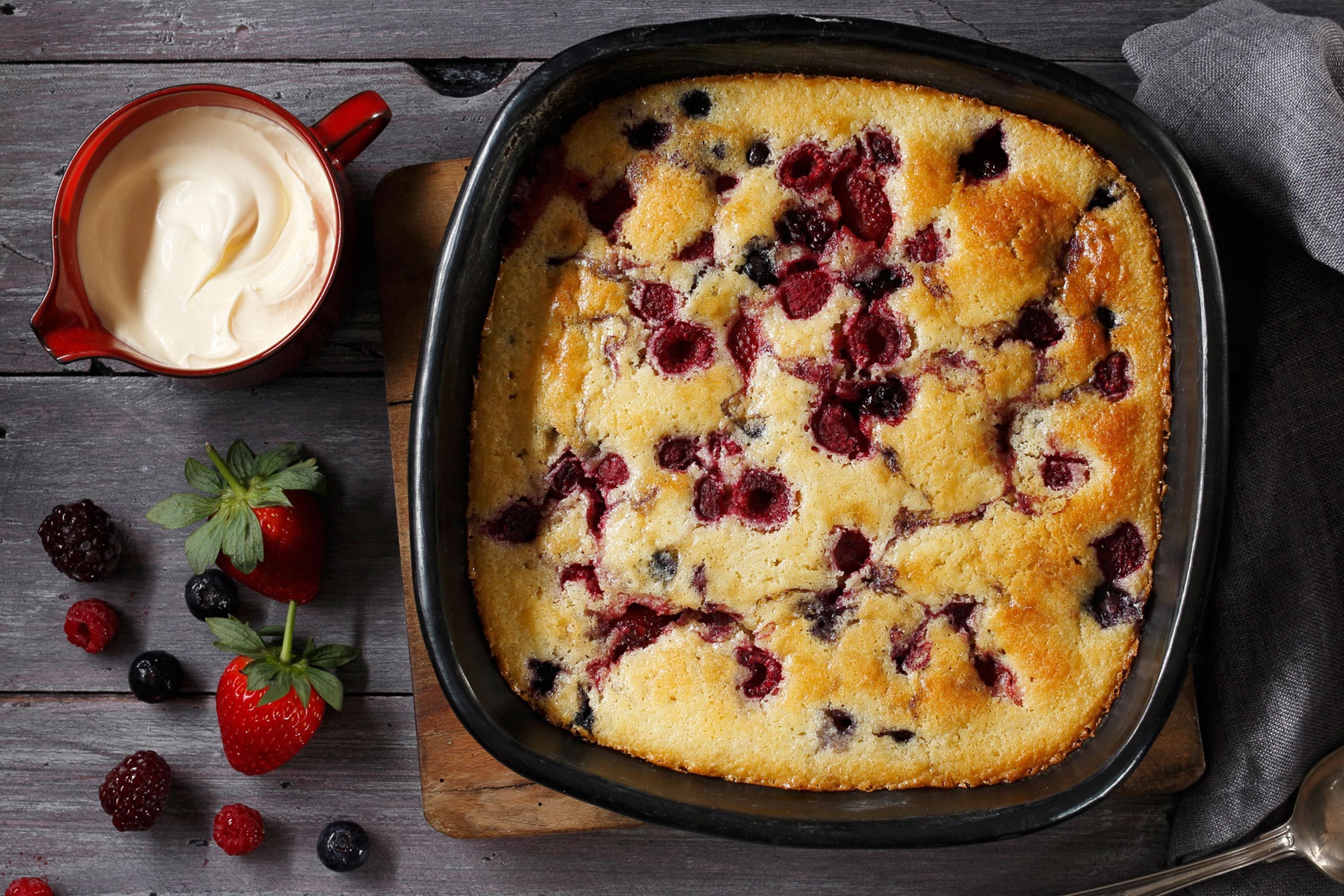 Ingredients:
100g/4oz low-fat spread
85g caster sugar
grated zest and 1 lemon's juice
1 egg
140g self-raising flour
1 tsp baking powder
4 tbsp low-fat natural yogurt
200g apple sauce
140g raspberries,blueberries or blackberries (or a mixture)
50g brown sugar
2 passion fruits, halved and pulp scooped out
Low fat yogurt or vanilla ice cream
Method:
Heat the oven to 180C/160C.
Slightly grease a medium baking dish with 1 tsp of the spread. Put the remaining ingredients, caster sugar, lemon zest, egg, flour, baking powder and yogurt in a mixing bowl.
Whisk together for 2 minutes and stir in the apple sauce and the berries.
Spread the batter into the prepared dish and level the surface. Bake for 25-30 mins until the sponge is golden brown and firm in the centre.
In the meantime, mix lemon juice, demerara sugar and passion fruit pulp together.
Remove pudding from the oven, lightly prick the surface with a fork and drizzle over passion fruit mixture.
Serve warm with low-fat vanilla ice cream or the yogurt.
So finish off your Christmas feast with this traditional recipe and let us know if it was finger-lickin good!
References:
https://www.bbcgoodfood.com/recipes/588648/berry-bake-with-passion-fruit-drizzle