Importance of Health Insurance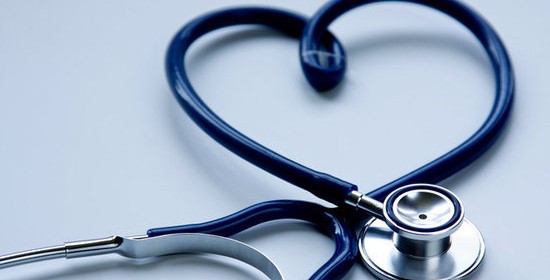 Today's topic was about the importance Health Insurance and how to go about investing in health. The special guests in the studio were Dr. Selvam, from SRM University and. Mr. Gopalakrishnan, a Health and General Insurance industry expert.
When Jane asks about why Health Insurance is necessary when in India, we went for many years without it, Mr. Gopalakrishnan says that it was not until 1986 that Health Insurance, came in, in a big way in India. He says two of the main reasons why Health Insurance has increased in importance, are:
1. Longevity: Human life expectancy has increased over the last 50 years from 40-45 years to about 65-70 now. To maintain quality of life even through the time of aging, Health Insurance is important, especially considering the many risks that one can face during these later years.
2. Medical costs – A simple operation that cost about Rs. 18,000 in the 1970s would now cost between Rs. 6-7 lakhs. These are the reasons why he says that Health Insurance has gained such importance in recent years.
Dr. Selvam says it's most important to invest in health and that these days it should be the very first investment you make, because you'll never know when you'll need it. Healthcare isn't very affordable these days.
The Indian healthcare industry was a $40billion industry in 2010 and is estimated to reach $275billion by 2020.
Mr. Gopalakrishnan points out that 70% of the revenue that hospitals make from hospitalization charges are not paid by insurance companies, but right out of the patients' pockets. That means only about only about 20 crore people out of 120Cr are covered. For perspective, he tells us that in US, only 10% of people are not insured, whereas in India, about 80% are not insured. Considering that the average hospitalization cost is about Rs.50,000 this is a very harmful statistic.
Jane asks Dr. Selvam for some Health Insurance investment advice.
He says that to take coverage for a young family, premium would be around 10k-15k, but depending on the age of the insured, it could go up to 15-20k. So, he advises, it is better to get insured while you're younger. He also highlights the tax benefits of Health Insurance, as you'd saving a substantial amount.
In the unorganized sector and rural areas, State Governments have tried to implement insurance schemes. For example, Karnataka has attempted a health scheme for farmers with individual and government contribution. There's also a lottery ticket that's proceeds go to pay the insurance premium for rural individuals.
When Jane asks what kind of policies are the most efficient, Mr. Gopalakrishnan says that family policies have lesser premium than individual policies.
The first caller- Suresh has just moved to Chennai from Mumbai. About 5 to 6 years ago he got company insurance coverage. When he went for an individual policy, the benefits in the previous policy didn't carry over to the new one. He advises that we be very careful on what you're signing up for, and always read the fine print.
Mr. Gopalakrishnan says that individual insurance coverage varies mostly because hospital room rates vary. He says not to just depend on the agent, but to refer the company website for such details. Individual policies are usually capped, but group and company policies are capless.
Dr. Selvam also shared that there's something called cashless services, which many policies offer through 3rd party administrator. These are the features and services that customers must look out for while choosing a policy. Make sure you know exactly what is and isn't covered. Be honest with your medical history too because Insurance companies have ways of tracking down such history.
Another caller – Hamir, also agrees that cashless service is the best facility offered by most insurance companies. But he says to always check which all hospitals are covered by your policy and whether all features are covered in all hospitals.
In conclusion, both guests give the same message: Take health seriously and give it priority. And the rest will fall into place. Protect health, and create wealth.
Picture Courtesy : rodneyellis.com