Signs of Alzheimer's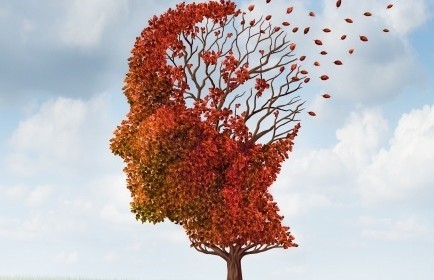 Today the discussion revolved around Alzheimer's disease and how to recognise it.
The expert guests on the show were Dr. Balasubramaniam, Dr. Ravi Samuel.
Jane poses a question to both Doctors, asking if it is true that Alzheimer's is more prevalent in the west, as many people believe it to be.
Dr. Ravi says that this was the belief back in the 90s but research shows that 4/100 elders are afflicted by it even in India.
Jane then asks how can one differentiate between regular memory loss, and memory loss related to Alzheimer's.
The Doctors respond saying normal memory loss is forgetfulness due to not paying attention. Alzheimer's, on the other hand, affects daily life. For example, things like what you had for dinner or breakfast or even forgetting that you've had it already. It can be a problem for caregivers as well. Within minutes or hours, short term memory gets erased while long term memory remains unaffected.
Jane then asks the experts whether it is true that Alzheimer's is a disease that only affects the elderly.
The Doctors both agree that it is specific to old age and begins at about about 65 years, but there are things, like young onset dementia, that can have onset even at 40.
Dr. Ravi tells the story of a patient of his, a teacher who was an intellectual & social lady who had just retired. She spent her time teaching her grand children at home. They soon noticed her teaching was no longer clear, and her behaviour started to change. She was running the show at home, so it slowly starting affecting the lives of everyone.
Dr. Ravi says that there are ways to detect Alzheimer's. Mini-mental status exam and overall cognitive function tests to get an idea of their cognitive status. Once these are completed, they can move on to MRI scans, pet scans, etc.
A team of psychologists, neurologists and psychiatrists are brought together to give an individual the treatment.
Dr. Balasubramaniam tells us about a patient, a 70yr old lady from rural Bangalore. She was running the household, and the family didn't notice her deterioration early on. By the time they brought her in, she had difficulty in calculation, in finding routes and would lose her way.
He says that in some cases, even hyperthyroidism can cause memory disturbance and needs to be ruled out before a diagnosis is made.
Sadly, Alzheimer's is not curable. One can only try to improve quality of life in the early stages.
Dr. Ravi says that socialization and interaction with other people are important in preventing the onset of Alzheimer's. Leading cognitively stimulative lifestyles, reading the paper, watching the news, going out and socialising can help. The idea is to keep feeding your brain with information and keep it active. Even having the practice of spirituality, visiting their places of worship can help as it allows one to live in hope and gets them out of the house. They say that the most effective preventive measure is to keep an active lifestyle, read a lot, play stimulating games like sudoku and crosswords and make friends you can interact with.
For the rest of us, they stress that we should spend more time with the elderly and show that we care.