HIIT, also called the sprint interval training is a type of interval training that is done with short periods of anaerobic exercises with short intervals of rest between the exercises. HIIT mainly targets the cardio-vascular tissues and adopting this strategy inevitably results in fat loss.
Here are 5 HIIT circuits that help in incinerating your fat and increase your fitness and strength:
#1  The starter`s Guide Workout:
`Every champion was once a starter who refused to give up.`
        30 seconds sprint then 40 seconds brisk walk. Repeat 10 times.
Note: The rest period between the sets is 15 seconds.
#2  The Anytime, Anywhere workout:
`Look in the mirror. Now that's your competition.`
        40 Squat Jumps

        20 Push Ups

        30 Jumping Jacks

        10 Triceps Dips

        10 Burpees

        30 Seconds Front Plank
Note: The rest period between the sets is 30-45 seconds. Repeat the workout 3-5 times.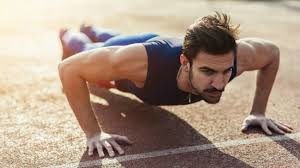 #3  The Dumbbell Blaster workout:
`Excuses don't burn calories.'
        Dumbbell Squat to Press

        Dumbbell Single-Leg RDL to Row

        Burpees

        Lateral Bound

        Dumbbell Overhead Sit-Up
Note: Repeat the circuit for 5 times with a rest period of 30 seconds. Each exercise has to have 12-15 reps.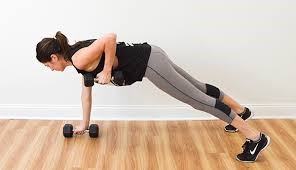 #4  The Warrior`s Way workout:
`What doesn't kill you, makes you stronger.`
        Battle ropes (30 seconds)
        Wide-grip pull-ups (12 reps)
        Close-grip push-ups (20 reps)
        Alternating bodyweight lunges (12 reps)
        Standing barbell press (12 reps)
Note: repeat the workout 3-5 times with a rest period of 45 seconds to 1 minute rest period.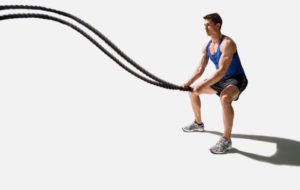 #5  The Ultimate Torcher workout:
`If you still look cute at the end of your workout, then you didn`t train hard enough.`
        100 burpees with full pushups
Note: Good luck with your survival!!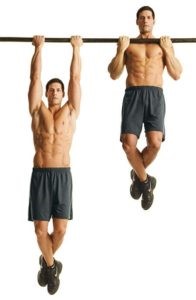 HIIT workouts usually last only 30-45 minutes. Spending this time on your body, not just develops you physically, but also mentally. Adopt any of these circuits and get fitter, stronger and have a healthy lifestyle. In case you feel like quitting, remember the reason you started doing this.  



http://www.mensfitness.com/training/workout-routines/10-hiit-workouts-get-you-shredded-summerhttp://studentsfitness.com/hiit-workout-to-burn-fat/