Have you ever looked at photos of a president? Any president?
At the beginning and the end of their terms, have you noticed something common in all of them? — They have gone grey, haven't they?

Part of this could be due to ageing. But could it also be due to stress? Are the two related? Let's find out!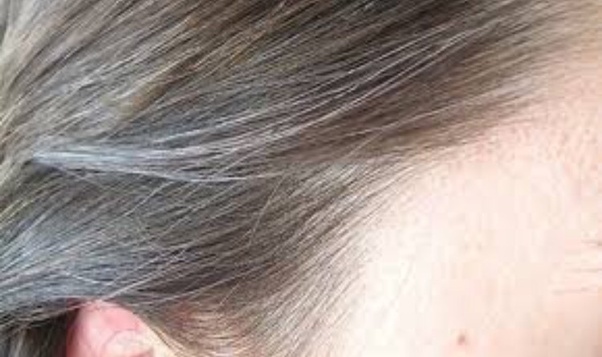 What causes grey hair?
As hair grows, a group of cells called melanocytes creates melanin that comes in two colors — dark brown or black (eumelanin), and yellow or red (pheomelanin) — and combines to create our hair colors.
If melanin does not get delivered to your hair, it triggers the growth of grey hair.
Does stress also cause grey hair?
Greying of hair normally happens due to ageing. The rate of this progression is largely influenced by genetics and inheritance.
However, another major cause for the onset of grey hair is due to stress. Stress hormones can impact melanocytes and as a result melanin will not deliver pigment to your hair. Stress is likely to cause hair fall and hair damage as well. Any stressful event in the body is perceived as a burden that includes physical, mental and emotional stress. Anything that interrupts your well-being or causes mental and emotional stress can cause non-pigmentation of your hair shaft.
In addition, a recent study has found that a lack of Vitamin B and the presence of grey hair is correlated. Lack of Vitamin B can be influenced by stress.
How can you prevent the premature growth of grey hair?
Stop stressing, start living

Oil your hair frequently

Follow a healthy balanced diet

Quit harsh shampoos

Check your thyroid levels
Try these tips to control the premature growth of grey hair and let us know if they worked for you. If you have any tips that you have used to fight grey hair, let us know by commenting below!
References:
http://www.dailymail.co.uk/health/article-5688021/Stress-really-DOES-turn-hair-grey.html
https://www.stylecraze.com/articles/what-leads-to-premature-greying-of-hair-and-how-to-prevent-it/#gref